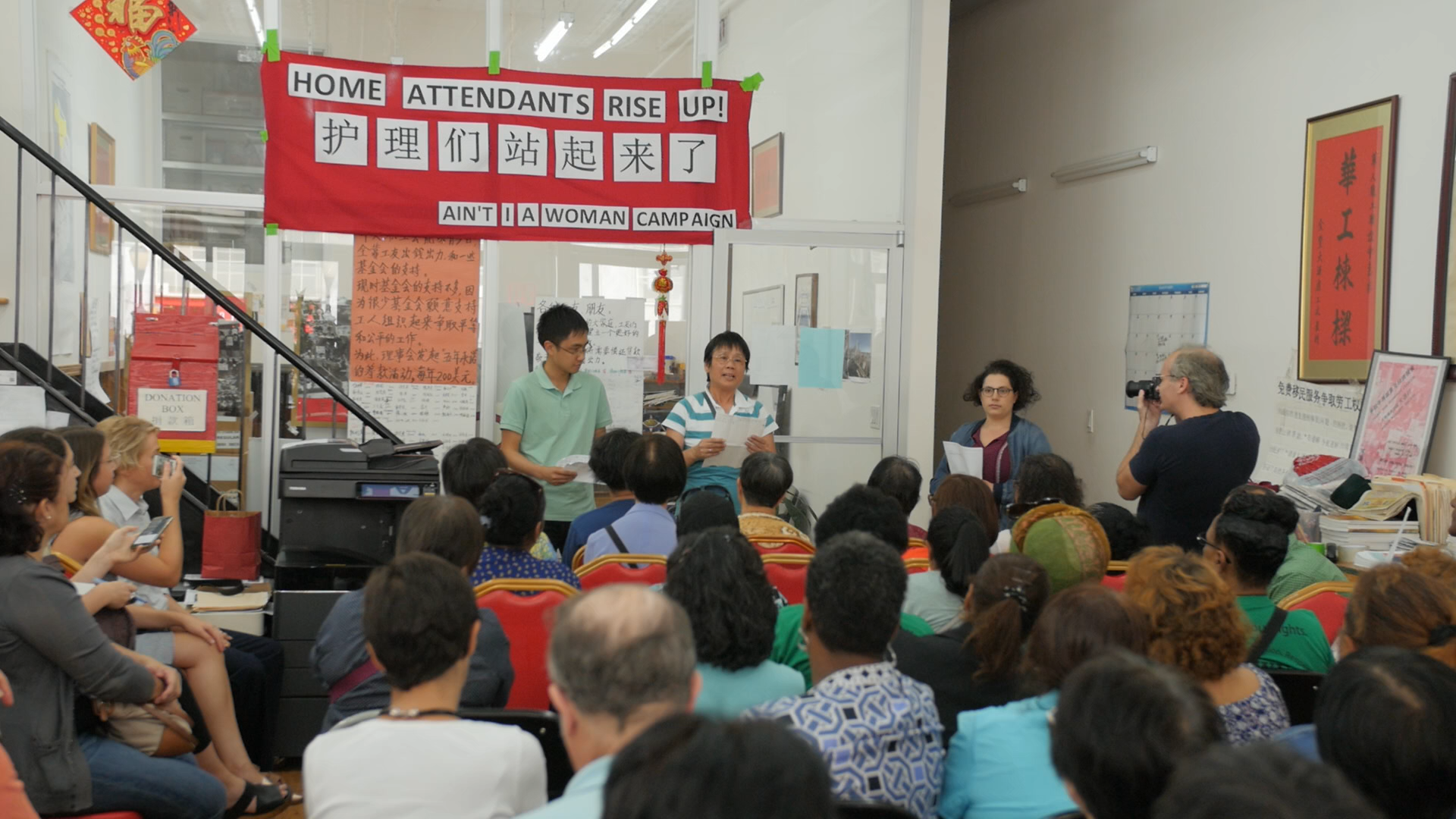 Over a hundred home attendants from various NYC home care agencies and dozens of supporters convened at a workers' center in Lower Manhattan Wednesday to celebrate several precedent-setting decisions issued in the past few weeks by the New York State Supreme Court Appellate Division.  The decisions make the law clear:  it is illegal for employers to pay only 12 hours for 24-hour shifts.
For more than two years, home attendants who worked 24 hours a day for Chinese-American Planning Council (CPC) and First Chinese Presbyterian (FCP) have been fighting against their employers to recover stolen wages. Home attendants in these cases were forced by employers to work grueling 24-hour shifts, and like Andryeyeva, Moreno and Tokhtaman, were only paid for 12 hours of work. When CPC and FCP home attendants went to their union, 1199 SEIU, to complain, the union not only ignored them, but went as far as to help the employers by signing a new collective bargaining agreement that prevents the home attendants from having their day in court. But the home attendants never gave up––instead they reached out to workers from other cases to continue fighting. They feel vindicated by the recent decisions.
The decisions were issued in the cases of Adriana Moreno v Future Care Health Services, Inc., Lilya Andryeyeva v New York Health Care, Inc. and Nina Tokhtaman v Human Care, LLC. The plaintiffs in all three cases were 24-hour home attendants who had not been paid for the overnight hours. The courts upheld the home attendants' right to be paid for each of the 24 hours, "regardless of whether they were afforded opportunities for sleep and meals."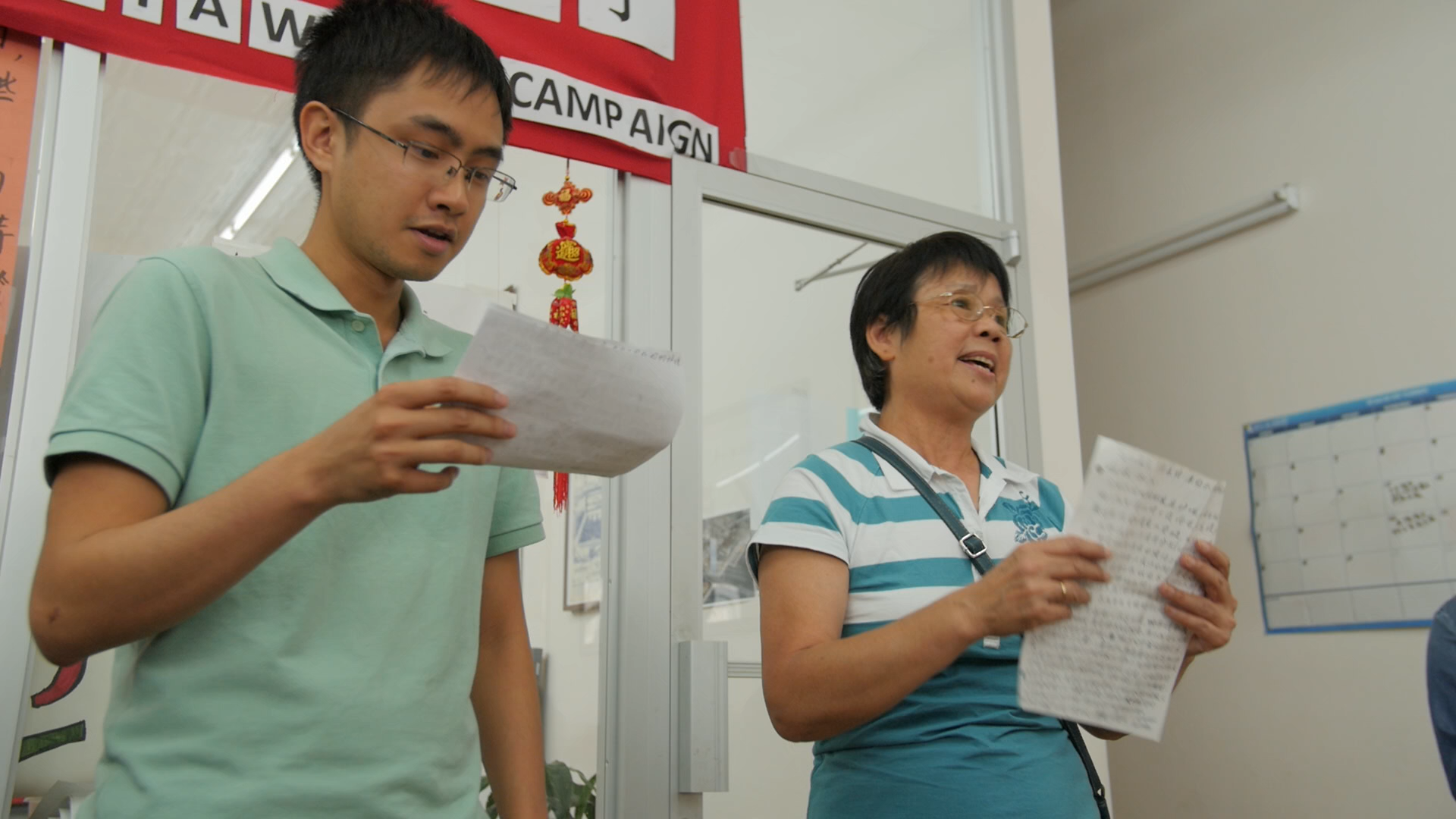 Lai Yee Chan, a current CPC home attendant who attended the celebration today, said, "This is really good news for us! It means we will be able to get back the wages stolen from us by our agency. And it sends a warning to the companies that try to mess with workers' hard-earned money. So it is good news not only for home attendants but also other workers across trades. We have been working 24-hour shifts for years, and many of us got injured due to long hours of work and became patients ourselves. This affects our quality of service, and therefore hurts both workers and the patients we are taking care of. We are demanding an end to the inhumane 24-hour shifts, and instead demanding a change to 12-hour shifts."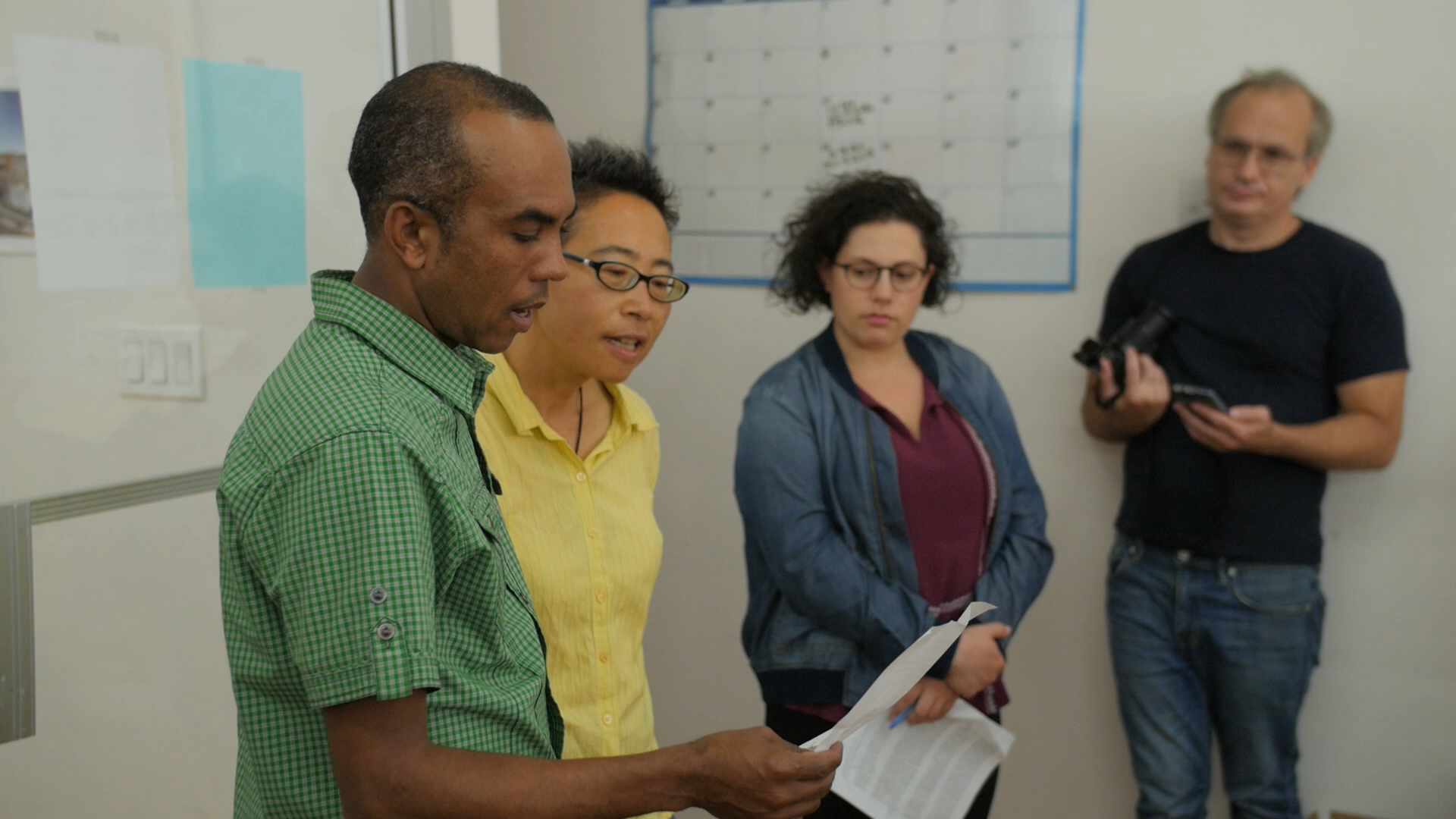 A former FCP worker, Alvaro Ramirez, home attendant and member of the AIW campaign said, "Today, we are celebrating this victory as an important accomplishment. We will continue to fight and we are calling on all home attendants to unite with us and demand pay for all of the 24 hours worked and to stop mandatory overtime."
The workers are asking other home attendants, regardless of agencies, whether in the union or not, to come out and join the campaign. They demand the agencies to pay back the stolen wages immediately and stop mandatory overtime.